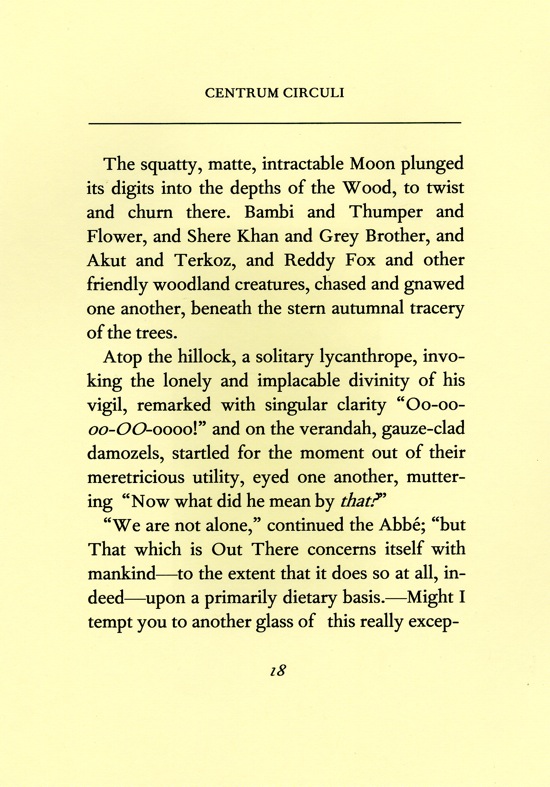 CENTRUM CIRCULI is one of the Didactic Hoaxes produced by the late Reno W. Odlin, author of The People's Republic of Oz and Other Linked Ruminations (privately printed, 1996). In a letter to Henry Wessells dated 26 March 2001, he described the Didactic Hoaxes as follows :
"The title is taken from an uncompleted project of Hollis Frampton's youth. Absit omen ! Part One constitutes specimen pages as they might appear if brought back from Earth-like planets in their various Alternate Universes. Guy  Davenport has spoken of the over-all project as 'speculative realities', and I have no problem with that. I have come as close as I dared, or as the varying pretexts permitted,  to the Earth-Prime realities reported; the names have quite often been changed in the rapportage, of course — as is but prudent!
"The series now contains :
"5. CENTRUM CIRCULI :  Stephen Hawking's World, where all the horror stories are true, and Thornton W. Burgess' and Disney's Beast Fables as well. Compare, perhaps,  John Crowley's Little, Big."
Examples of his Didactic Hoaxes and other typographic works were regularly exhibited at the Galerie Arnaud Lefebvre in Paris.